読み物カテゴリ: '文化・芸術論'
2021-05-28
■Recitative-style lecture ("lecture dramatized" in the opera)
⇒ Base gives you all you need. (recitative-style lecture in Le Nozze di Figaro, K.492 composed by Wolfgang Amadeus Mozart performed by Toshiyuki Namai)
2021-05-25
■Recitative-style lecture ("lecture dramatized" in the opera)
⇒ Nothing disturbs you awfully in your experience to sentiently feel. (recitative-style lecture in Le Nozze di Figaro, K.492 composed by Wolfgang Amadeus Mozart performed by Toshiyuki Namai)
2021-05-25
■Recitative-style lecture ("lecture dramatized" in the opera)
⇒ No scenario is written for your life yet. (recitative-style lecture in Le Nozze di Figaro, K.492 composed by Wolfgang Amadeus Mozart performed by Toshiyuki Namai)
2021-05-24
■Recitative-style lecture ("lecture dramatized" in the opera)
⇒ Ax as a symbol of anger (recitative-style lecture in Le Nozze di Figaro, K.492 composed by Wolfgang Amadeus Mozart performed by Toshiyuki Namai)
2021-05-22
■Recitative-style lecture ("lecture dramatized" in the opera)
⇒ In romance, what you are feeling inwardly at this moment surpasses everything. (recitative-style lecture in Le Nozze di Figaro, K.492 composed by Wolfgang Amadeus Mozart performed by Toshiyuki Namai)
2021-05-16
■Recitative-style lecture ("lecture dramatized" in the opera)
⇒ Jealousy gives you a chance to emotionally face an entrance for you to be more passionate. (recitative-style lecture in Le Nozze di Figaro, K.492 composed by Wolfgang Amadeus Mozart performed by Toshiyuki Namai)
2021-05-15
■Recitative-style lecture ("lecture dramatized" in the opera)
⇒ Tones musically give you to be charmingly dramatic. (recitative-style lecture in Le Nozze di Figaro, K.492 composed by Wolfgang Amadeus Mozart performed by Toshiyuki Namai)
2021-05-14
■Recitative-style lecture ("lecture dramatized" in the opera)
⇒ Introduction to the role of recitative in the opera (recitative-style lecture in Le Nozze di Figaro, K.492 composed by Wolfgang Amadeus Mozart performed by Toshiyuki Namai)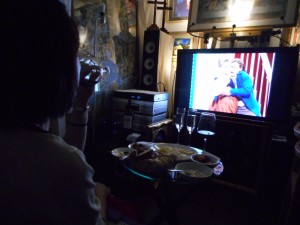 上の写真は、"総合芸術"として、オペラの鑑賞経験を介し、「美意識」「エレガンス」を磨き抜く道を歩む生井利幸事務所所管・英語道弟子課程弟子・H.K.さん(英会話道場イングリッシュヒルズ、「エレガンス・オブ・エレガンス」コース同時在籍)。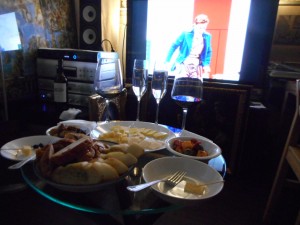 You shall be aesthetically exalted through subtly tasting a constellation of seasoned tastes in listening to the opera. It is a beautiful mixture of the two, "a constellation of seasoned tastes prepared" and "the opera transcendentally composed through receiving the voice of God."
2021-05-11
Recitative-style lecture ("lecture dramatized" in the opera)
⇒ The meaning of dulcet tones (recitative-style lecture in Le Nozze di Figaro, K.492 composed by Wolfgang Amadeus Mozart performed by Toshiyuki Namai)
2021-02-09
英語音声講義
⇒ Beauty exists in the color, black ultimately.(英語音声講義)
I absolutely consider that black is not simply black in a sense of beauty at all. Black is not simply black in a virtue of beauty at all. There is a profound aesthetic state in black to be subtly felt.
Now, I surely see the immense distances of space in the ultimate aesthetic color, black. Black really gives us something mysterious. Black gives us something gorgeous. In addition, black gives us something ultimate. When I feel such gorgeousness in the profundity of black, I feel everlasting transmigration in it infinitely.
Needless to say, human life is transitory. There is nothing impeccable in the world. Likewise, there is nothing everlasting in this world.
Now, I just live in such an air of profundity. I rigidly feel the utmost value to tick away a second at all times. I now charmingly feel the meaning of my existence as a slightest bit.